How to use Ebay Pulse to find money making 2nd hand phones
This is probably the easiest way to determine what types of cell phones you should be looking for to make extra cash on ebay.  I will take you step by step through using ebay pulse to research a few best sellers at the moment.
Step 1- Find the best sellers
Go to pulse.ebay.com  and locate the category drop down box,  change this to cellphones and PDAS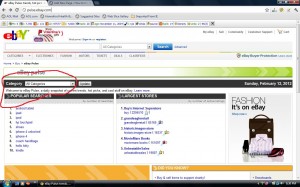 Step 2- Select a cell phone
Now you have some choices to make, there will be a list of the top 10 most popular searches.  The information shown on this page lets you know the most popular cell phones on ebay currently by the number of searches….pick any cell phone that you would like to research
Step 3- Filter out unwanted information
After clicking on a particular cell phone,  (in this case it was the samsung galaxy s ii)  you need to select the following options
On the top tab select auctions only
Sort under "Time-ending soonest"
In the left column you may select "used", "broken", or "new" depending on what prices you are interested in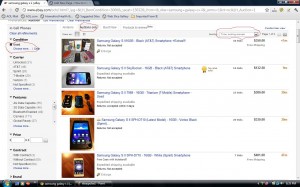 Step 3-  Analyze Data shown
Now, lets take a look at what we can learn about this samsung galaxy s ii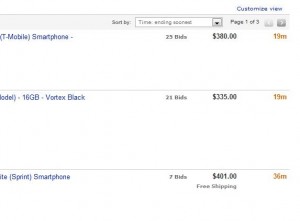 We can see three separate auctions that are close to ending,  two with 19min left and one with 36min left.  The top two auctions have 25 and 21 bids respectively,  each current price is over $300.00!  So what can be learned from this snap shot??  It appears that the samsung galaxy 2 ii is a phone of interest. In the two instances shown the phone is going to sell for well over $300.00  (could even be $400.00 as the auction still has time left)  Now, these two auctions could just be the exception so be sure to look at the whole page when you do this, BUT  the phone is consistently receiving bids above $300.00.  If you were to stick to the make 50 dollars per phone formula that I previously stated, my highest offer for this cell phone  as a 2nd hand mobile phone would be $250.00 cash.  Obviously you would want to start negotiations much lower than this, and if you could get the phone for less you would be even closer to your goal of $250.00 a week and 1000.00 a month!  You can see that a little research with ebay pulse can help you find even more profitable cell phones to sell and reach your goals with less work…..or just make higher goals, its your choice!
Here are a few other second hand mobile phones that I researched today
Samsung Galaxy S II SGH-T989 (Latest Model) – 16GB – Titanium (Unlocked)… 35 bids….current bid is 500
BlackBerry Torch 9860 – 2GB – Black (AT&T) Smartphone 1 bid…..300
BlackBerry 9800 Torch BROKEN (AT&T) – FOR PARTS!!! 14 bids ….147.50
Motorola Atrix 4G – 16GB – Black (AT&T) Smartphone 40 bids….255.01
As you can see,  even broken second hand phones can be bought and sold to make extra money…..you just have to know what they are being bought for on ebay.